Below, find reviews for Bank Notes: The True Story of the Boonie Hat Bandit:
Review by Robert Cantwell, former Director of the Colorado Department of Corrections:
"The Boonie Hat Bandit is a must read for Criminal Justice students. Having worked with the Colorado Department of Corrections (DOC), as the Chief of Staff; Inspector General; Director of Prisons; and as an under-cover police officer inside a prison as an inmate, this book portrays the reality of a first time offender and his struggles through the criminal justice system. I would also recommend the book as a text book for Correctional Training Academies to depict how inmates manipulate DOC staff and subsequent consequences."
Review by Bryan Spencer, Missouri House of Representatives:
Bank Notes is an eye-opening true account of how the recession of 2007-2008 led a mild-mannered middle-class father to become one of Missouri's most notorious criminals. It follows the Boonie Hat Bandit through federal and state proceedings and into the world of prison. A gripping must read. Insightful and thought-provoking, Bank Notes delivers.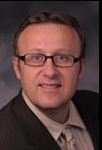 Review by Don Phillips, Missouri House of Representatives:
I'm admittedly not an avid reader, yet Bank Notes was a great book that I breezed through in short time! I found it fascinating and a very informative look inside our judicial system.
Review by Amanda Matti, Author of A Foreign Affair:
"This incredibly powerful account of how the most detrimental recession our country has faced since the Great Depression pushes a middle-class, single father of twin teenage girls to make the leap from successful independent stock trader to becoming one of the most notorious bank robbers in Missouri history is nothing short of gut wrenching. The musings of intelligent and articulate first-time offender Keith Giammanco, communicating through the pen of the woman who is able to see beyond society's mark of Cain and falls in love with the man beneath the "boonie hat" provides fascinating insight into not only the inter-workings of the correctional system, but the psychological and society impacts this excessively corrupt prison industrial complex has on our nation as a whole.
Once upon a time, the average American citizen rad memoirs like this for a rush of excitement, but always felt cozy in the confident thought that "this would never happen to me." However, as we evolve more each day into a massive criminalized society—where so many laws are now on the books it is estimated the average citizen commits two-to-four prison-sentencable crimes a day—the US population is slowly waking up to the reality that Giammanco's situation is not such a distant improbability for any of us. As the head of Joseph Stalin's secret police famously stated, "Show me the man, and I'll show you the crime." Granted, not many people are capable of successfully robbing eleven banks and only landing in prison after a mishap during heist number twelve, but when homes across America's heartland were being foreclosed on by the neighborhoodful and millions of middle-class workers suddenly found themselves laid off and drowning in debt, I'm willing to bet the thought of robbing a bank crossed the minds of more than a few.
The shock—cultural and physical—that comes with the destruction of cookie-cutter suburban life, the entry into a life of crime, and the off-world character of prison life is wonderfully portrayed in this book. While serving his sentence, Giammanco's self-deprecation and incredible ability to maintain his perspective and sanity in light of a dehumanizing situation, coupled with his and Caroline's objective viewpoints of the prison system's inter-workings is nothing short of fascinating. Even though he has some moral weaknesses, Giammanco himself admits he is far from perfect and accepts full responsibility for his actions, so you can't help but root for this dedicated father who ends up with the extremely short end of a twisted stick.
This book is a "MUST READ" for anyone who professes to have a social conscience in the arena of U.S. prison reform."
Review by Norma L. Garrett, educator:
"INSIDER TRADE INFORMATION FOR BANK NOTES: THE TRUE STORY OF THE BOONIE HAT BANDIT:
Come on admit it, this country loves an "Insider Trade" deal. Boy do I have one for you. Before I invite you inside my virtual office and shut the door, let me tell you why I have such a vested interest in this author and her story. I admit I am a close friend of Ms. Caroline for over thirteen years. I helped edit the book this summer. While I will have no financial gain, I sure do want this book to be a best seller. Are there other deeper and darker reasons; of course; why would I invite you over to a closed door session?
Where to begin? Begin with the inner workings of Ms. Caroline's mind. She has always been a survivor from her hungry, neglected childhood to her reaching out for love in all the wrong places, at least with all the wrong types- she survived and achieved. She paid her own way through college and became an expert in her field to the point when I met her, she ran the whole department in our high school. Anything she touches, or attacks I should say, she does to the best of her ability and then goes back over and does it even better. Her secret writing project for the past two years is a prime example.
In order to understand how exceptional this project is, and the courage it takes to expose eyewitness information she has on the Missouri justice system and team up with, unbelievably, the Boonie Hat Bandit to write their story, is to share the fear for her life and the safety of her love, still incarcerated. Despite the danger, both agreed they had to let the outside world know what the view is from inside the courts to inside the prison walls. For this reason alone, the book is well worth reading.
Let me let you in on another dirty little secret- these two are so in "sync" with each other's writing you can't tell where one stops and the other starts. They are the ultimate writing team when it comes to smooth transitions and dramatic revelations. They tell a great tale of woe with such class you won't want to put the book down. Taking turns, each shares a part of their heart and soul as you follow the Bandit's descent into hell and Ms. Caroline's close escape from hers.
Behind diffferent closed doors, separated physically for years, they face a reality not many would choose to endure. They are willing to share this reality with readers across the world in hopes of making a difference, regardless of the consequences. Another little secret: every statement, every experience, every feeling is from firsthand knowledge of either the bandit or Ms. Caroline. There is no fiction in this book, no poetic license; even though it is shocking at times, there is no question it is true.
Final tip from the "Inside Trader", this book is well written, honorably honest, intended for someone who just wants a good read, to the advocate for prison reform and for reasonable justice for those trapped inside. If you have ever been tempted to use inside information to cut a great deal, this is the time to do it. I sure am."
Review by Jesse Owsley:
I found 'Bank Notes' to be a surprisingly engaging narrative; well told and well written. The story was one that I had not expected to relate to personally but which I found surprising relevant. The first person experience is related with clarity and honestly but with a richness not often found in works of non-fiction. 'Thank you' to the subject for your honesty in relating your fascinating story and 'thank you' to the author for your craftsmanship in ensuring it was artfully told.
Review by Gina Swisher, blogger:
This book is an eye-opening tale of the endless red tape involved in obtaining justice. Giammanco skillfully includes enough backstory for readers to form opinions based on the man, not the crime alone. The book stresses the importance for reform within the Missouri prison system and offers solutions for such reform. Caroline Giammanco has unveiled some of the secrets and deceptions of the prison system. In doing so, possibly some true professionals will step forward and make the necessary changes.
Her writing style is easy to follow and aids in helping the layperson wade through legal terminology and rhetoric.
Review by Ingrid Lotts:
Bank Notes is a real and factual account of what leads a normal, kind, desperate man to rob 12 banks to support his twin daughters. It addresses his journey through the Missouri legal system and the woman he falls in love with while incarcerated. Caroline has done a great job of giving us an inside account of how unfair, biased, and hypocritical our state justice systems are. In Bank Notes, she deals with the Missouri Department of Corrections, her as a staff member and Keith as an inmate. We all believe our constitutional rights are protected, but they are not. MODOC is not about rehabilitation but an economic basis for Missouri and a burden to tax payers. Inmates are a source of income and meant to stay as long as possible. Within our nation, the rights are unbalanced and corruption is overlooked and rewarded. Staff is a "good ole boys club" and will not only ruin an employees' ability to work within MODOC, but will also punish inmates involved (in this case, Keith). It is sad that both staff and inmates are not safe from corruption of those that are to protect. Banks Notes is an accurate and factual source of how corrupt MODOC is, how the judicial system works, and how DOC's nation wide are a set up for failure. I highly recommend Bank Notes, not only for the personal love story that's entwined within the story, but for the factual information on how prison reform is highly needed on so many levels with this country and the individual states. Rock on Keith and Caroline. You are strong and they can't bring you down.
Review by LeeAnn Norman:
Fascinating. …I just finished Bank Notes. I learned more about our criminal justice system from this book than I have ever learned to this point in my life. Keith says it so well that most of us don't know how it all works..from the courts to the prisons. At times tragic, at times uplifting, at all times very interesting! Never does Keith not own up to his crime…he simply wants and deserves what should be right. The optimism from both Keith and Caroline regarding their separation is truly inspiring. ..continue to count all things joy for joy will be yours someday.
Review by Mary Raynor:
I was trepidatious about reading this book, as stories of life in prison have always scared me. What Mr. Giammanco endures in the prison situation is just as I always imagined it, only worse. Mr. Giammanco has suffered at the hands of his lawyers and judges, who cared nothing about him. One lawyer was bent on getting him the toughest sentence he could get, since he used to be a prosecutor. And this was a lawyer who was supposed to be helping the defendant! The jury also seems to have been coached to give a harsh verdict. Mr. Giammanco readily admitted his crimes, explained why he committed them, and showed great remorse. He even admitted to associating with people far above his own station in life, which was the contributing factor in his commission of the crimes, and he readily admits to the pride which inspired them. The conditions in the jails and prisons are inhumane and appalling. Not much attempt is made at rehabilitation of the incarcerated. What pushes all of this over the top is that Mr. Giammanco is being punished for the same crimes twice — first by the federal government and second by the state. There is a definite need for prison reform; what it comes right down to is that nobody really cares, and the present system is costing taxpayers money. The lyrics to the 70's song, "The Night the Lights Went Out in Georgia," kept running through my mind as I was reading this: "Don't trust your soul to no backwoods southern lawyer." If you're going to commit a crime in this country, especially in Missouri, make sure you have money to pay for your own lawyer — one who will be on your side. That's all I have to say. I thoroughly recommend this book, I gave it five stars, and I hope everybody reads it.
Review by Diane Yates, author:
A truly thought-provoking, engaging, dynamic read. I couldn't put it down. I admit I love true stories, but don't read many where the main character is the criminal. Through Bank Notes: The True Story of the Boonie Hat Bandit, a tale that took place only one hundred and fifty miles from where I live, the author compelled me to see circumstances through the eyes of the accused and revealed a world I knew little about. I kept turning the page and couldn't put it down. My outrage at our justice system required me to realize it clearly needs improvement to accomplish what we, the taxpayers, intend. A story about a middle-class man caught in the middle, whose desperation drove him to a life of crime, superbly written by the woman who fell in love with him "after the fact."
Review by Wilson C. Hubbard:
In one word: tremendous. This book grabs you from the beginning and doesn't let go–even after it's read. By far one of the best books I've read this year.
Review by Olivia Ellsworth:
Do you think the American legal system is in place to protect our rights? This book will leave you asking more questions than you have answers. I highly recommend it for anyone who cares to learn of the injustices in the legal and correctional system. It's a love story, too. Ms. Giammanco surely must be an incredible woman of fortitude and endurance to "live this story and write it." Highly recommend!
Review by Karen Foster:
Well, even though I remember all the media coverage of the Boonie Hat bank robber…I was not aware of what a beautiful love story it is! It also shows the desperation of this man in a way we can all empathize with. I really like the author's style in how she has different chapters written from Keith and Caroline's perspective. The story content and how each of them opened up such personal parts of themselves is very brave and very interesting. Most of us don't get to know the Department of Corrections and prison reform on such intimate terms as are discussed in this book. I highly recommend you go to one of the author's book signings and get an autographed copy of her book…I did…and I have recommended to my friends to buy the book on Amazon if they can't attend one of her book signings. I really enjoyed this book!
Review by Julie Miles:
Knowing very little about our correctional institutions in the country, I learned so much about our current state of justice alongside the backdrop of a very interesting love story! This book presents their story from the beginning and leaves the reader wanting to become involved in reforms of our present standards. The narrative is easy going and engaging. I recommend this book to students of criminal justice or anyone that wants to read a real account of what our current prison system is like. Kudos to the author. I hope to read more from her in the future!
Review by Anna D. Shifflett:
Riveting. Keith's honesty throughout is refreshing. The author's ability to tell his story, show the faults in our judicial system and the love that flourished through it all, makes it a wonderful read. I highly recommend this book and look forward to future books from Caroline Giammanco.
Review by Brian Hodges:
Very good read. It is a book everyone should read not just because of what happened but why and how the system is corrupt as well.
Review by Emilio Corsetti III, author:
I was living in the St. Louis metropolitan area when this story first broke. I followed the case from the first bank robbery to Keith's capture. As details about Keith and his possible motivations for what he did began to emerge, I found myself fascinated by the story that unfolded. The string of bank robberies occurred in 2008 at the beginning of the last recession. Keith wasn't some ruthless criminal; he was a single father of two teenage twin daughters. He had no criminal history. What circumstances would make an individual take such drastic measures? What would happen to his daughters? What sentence would he receive? How would he deal with the repercussions of his crime? I was so interested in the answers to those questions that I contacted Keith Giammanco and offered him money for the rights to his story. When I told my wife that I was thinking about writing a book about the Boonie Hat Bandit, she thought I was crazy.
As it turns out, Keith never responded, and I eventually found another story to write. Wanting to get reviews and advance orders for my upcoming book before its release, I advertised in some different publications marketed towards the book industry. While reviewing my ad in one of those publications, I spotted a book with the title Bank Notes: The True Story of the Boonie Hat Bandit. I purchased the Kindle version that day (just $2.99).
Keith's ultimate sentence far outweighs the crime. He didn't use a weapon. He never threatened a teller. He was a first time offender. His lawyers wanted him to agree to a twenty-year sentence after he had already received a six-year sentence in the federal court system. The whole mess was so confusing that I can't tell you how many years he received. But I believe that it's at least twenty-five years. Child molesters get less time. Convicted murderers get less time.
While incarcerated, Keith meets Caroline, a teacher who teaches at the prison. The eventually form a relationship, and the story takes a turn. Along the way, Keith and Caroline cover numerous topics such as prison overcrowding, mass incarceration, mandatory sentencing, rehabilitation or the lack of it, the importance of hope, prison relationships between inmates and staff, and the warped politics behind many of these issues.
At no time does Keith blame others for the poor decisions that led to his incarceration. He takes full responsibility. He has paid greatly for those mistakes. His daughters have paid greatly. This book is an unflinching look at why we need reforms in the criminal justice system. Caroline is working tirelessly at getting legislation passed to reduce the time inmates must serve of their sentence–currently 85%. Some will say she is doing this for selfish reasons. Some will argue that this book was written for financial gain and that Keith deserves his sentence and should not benefit in any way. I am on Keith's side in this battle. He has exposed the ugly truth.